There is special jewellery for special customers
There is special jewellery for special customers. Prytula Jewellery Group, a jewellery manufacturer from Ukraine, has such original wedding rings.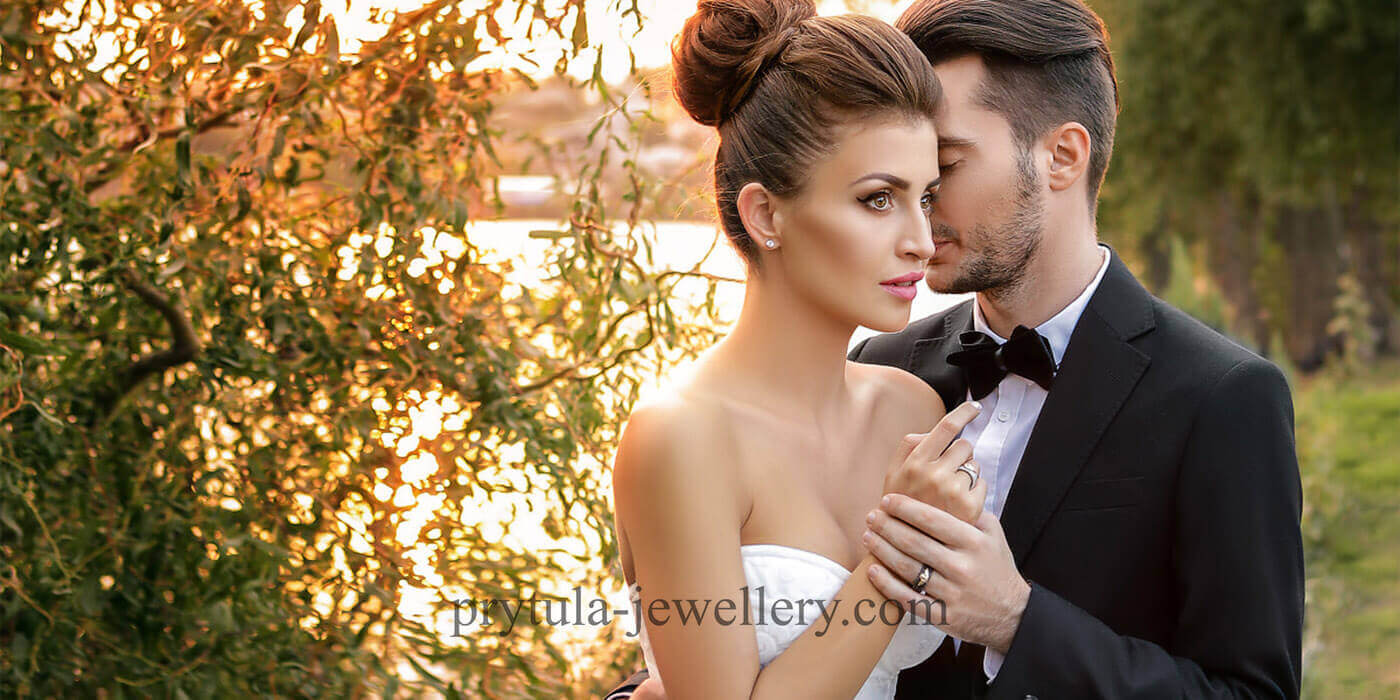 These engagement rings are really special. We will give some more information.
What are their characteristics and why they have such a name?
Our idea - we wanted to create something special and magical. People say "Angelic beauty", when they see something incredibly beautiful.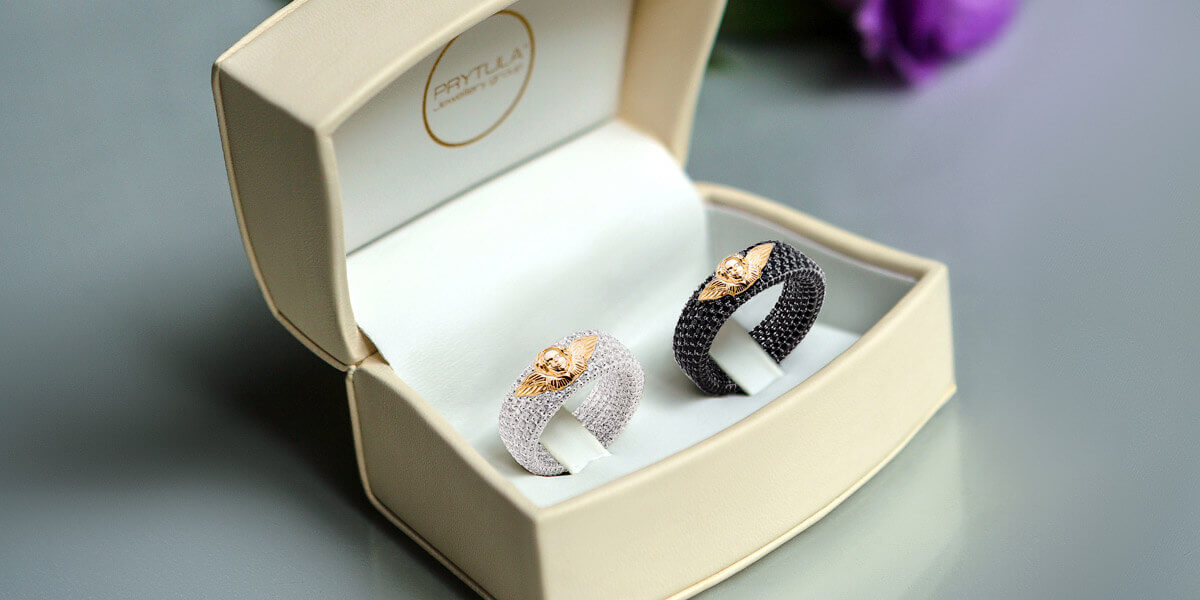 Diamonds on the rings are located not only on the outside, as usual, but on all sides of the ring's shank.
It was an incredibly complex and painstaking work of "PRYTULA Jewellery Group" goldsmiths, only the process of model designing lasted about three months.
The complexity of manufacturing at all stages is incredible because only our jewellery setter spends on his job countless hours! We have created this masterpiece!
If you speak the language of numbers, it sounds as follows:
Women's wedding ring has 523 diamonds, which total weight is 4.76 carats of high-quality polished diamonds with 57 facets.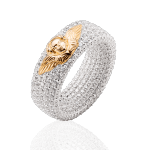 Men's wedding ring encrusted with 639 black diamonds, which make 6.62 carats.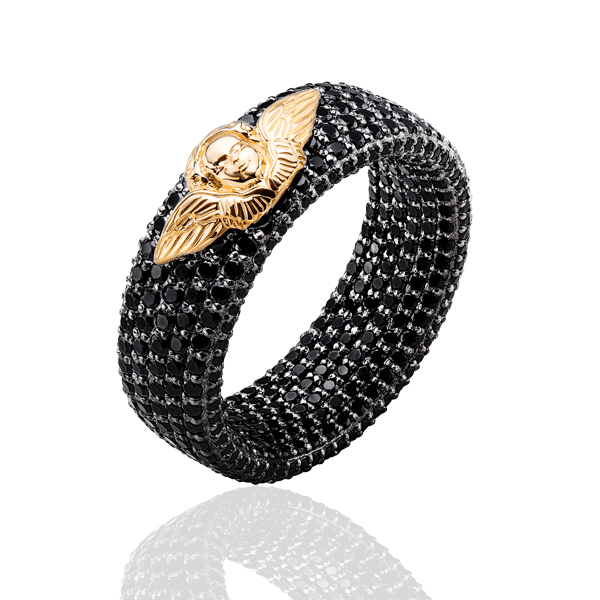 A pair of these original unique rings is made of white gold and 1162 (!) diamonds, the total weight of the black and white diamonds is 11.38 carats (!)
You may order our wedding rings "Angelic beauty" - a masterpiece of the jeweler's art, by contacting our managers, whose contacts are listed on the website prytula-jewellery.com.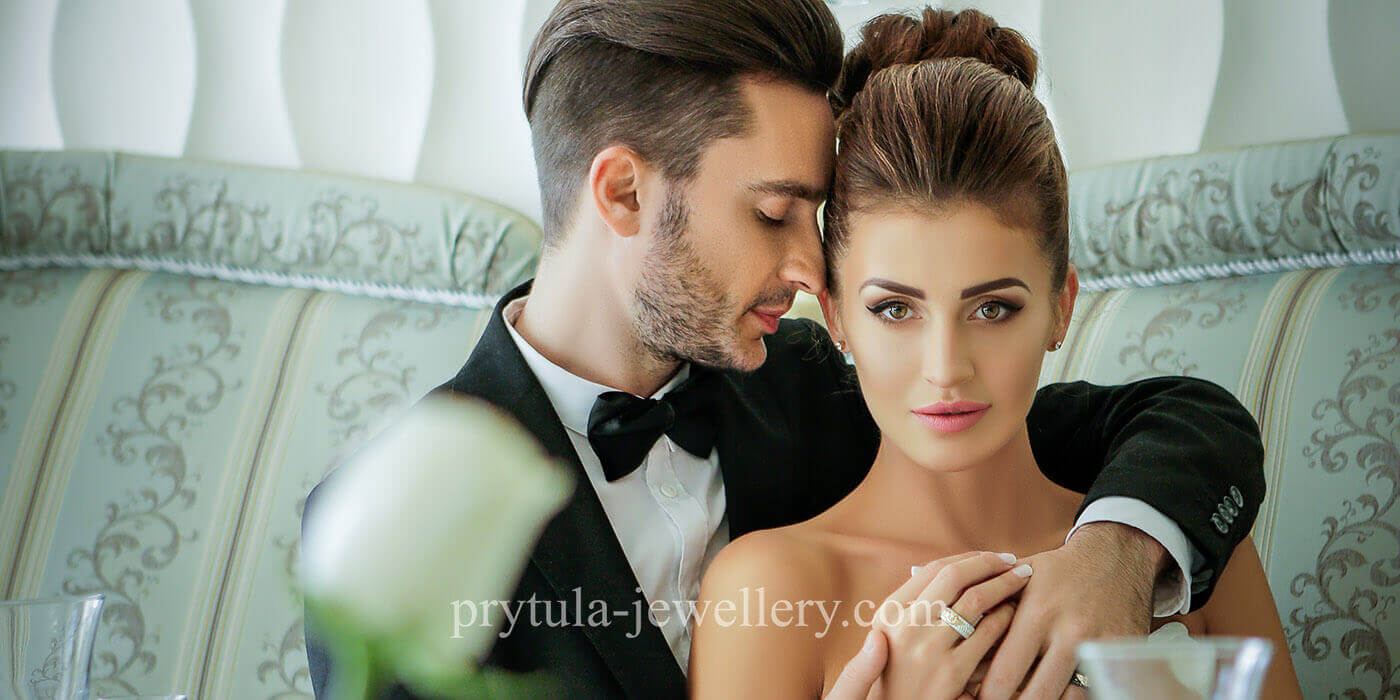 It is very convenient because the customized wedding rings are the best option for our special customers. These customers want to get the ultimate exclusive and unique thing that will become a symbol of their marital union.
Our manager makes finger measurements with the utmost precision and care, it is necessary for the client to wear the ring as comfortable as possible!
Cost:
Man's ring (black diamonds) - $ 6 770 - a special Christmas discount 30% = $ 4 739
Woman's ring (white diamonds) - $ 14 750 - a special Christmas discount -30% = $ 10 325
Production of customized wedding rings "Angelic beauty" starts after fitting, precision measuring of the finger's size.
Production time: 4 weeks from the date of the contract signing and the advance payment.
Meeting the manager and fitting at any time convenient for you.