Good morning, dear friends, partners and regular customers!
We are are pleased to offer to Your attention our collection of "Alatyr" in a classic ethnic style.
Perhaps it's commonplace for someone. Perhaps this is not something new. But, this is what our opinion is: the Ukrainian is a state of mind.
The collection consists of 10 pieces:
wedding rings (men's and women's);
small earrings-pins and earrings in the classic English buckle;
pendant in a stylish chain netting "anchor-diamond";
a sophisticated bracelet;
ring with diamonds and sapphire;
men's cufflinks.
The name "Alatyr" is not accidental - it is an ancient Slavic amulet.
In ancient times, embroidery, national, ethnic carpets, towels and other things the Ukrainian way of life was decorated with this powerful symbol that warms adjusts to the creation, and protects those people who are around it.
In every house on Christmas Eve stood Alatyr - it protected people, and drove the trouble away from home.
To keep their family and well-being, the Slavs, often used this talisman.
This is our symbolism and our culture. Therefore, it is necessary to support and protect it.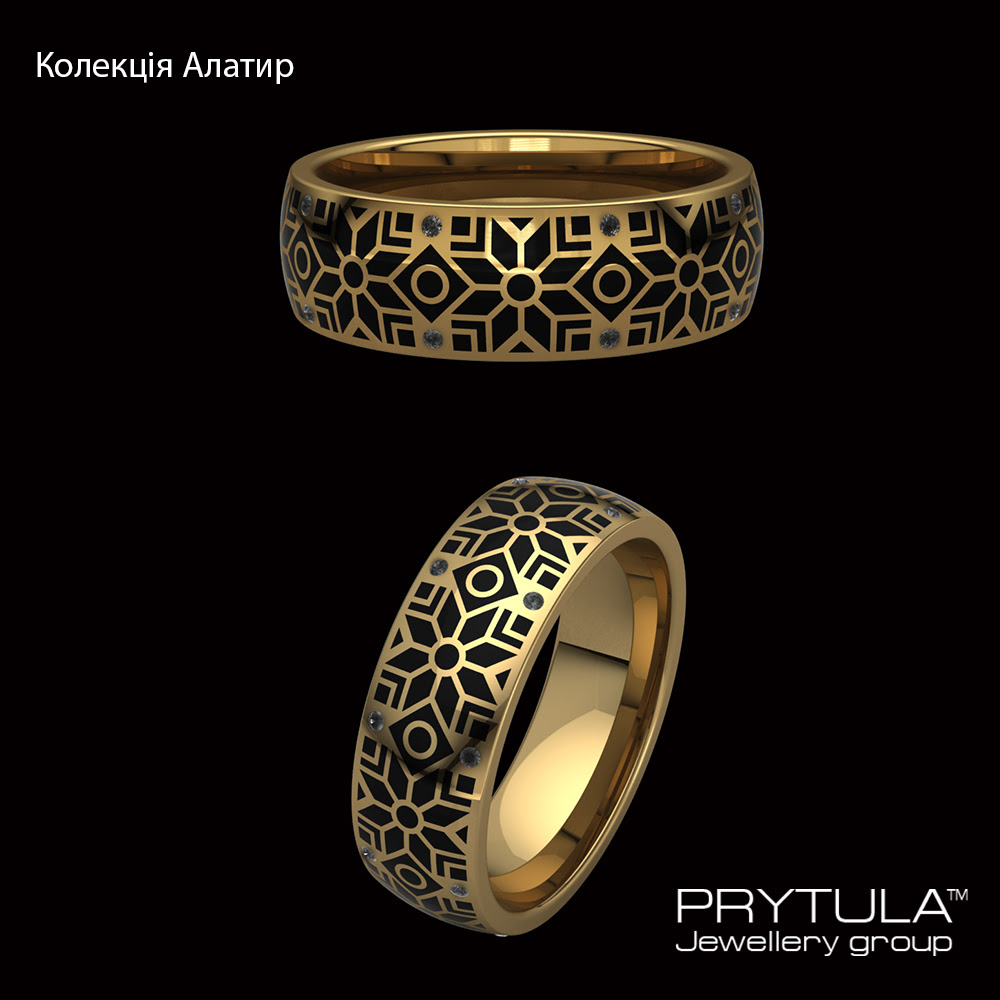 We wish everyone a peaceful sky over your head!
The collection is available to order.
Sincerely,
Prytula Jewelery Group team