Offer for wedding salons and organizations
«Prytula Jewellery Group» - is a Ukrainian jewelry company, which has a closed production cycle, from the artist's sketch and 3D modeling to the hallmarking of ready made jewelry.
We use only gold of millesimal fineness 585 and 750, and also deal with platinum.
The main sales volume is occupied by wedding rings and sets (collections for them, consisting of earrings, crosses, pucets, bracelets, cufflinks, etc.)

We form a network of partners related to the organization of weddings for mutually beneficial cooperation on an ongoing basis.
We provide all the information about our product, and are ready to share with your staff the subtleties of a successful offer and sale of wedding rings, our production.
At your request we will send all the detailed information regarding pricing, parameters and description of the artistic value of our jewelry.
In addition, we will send you a portfolio of our work.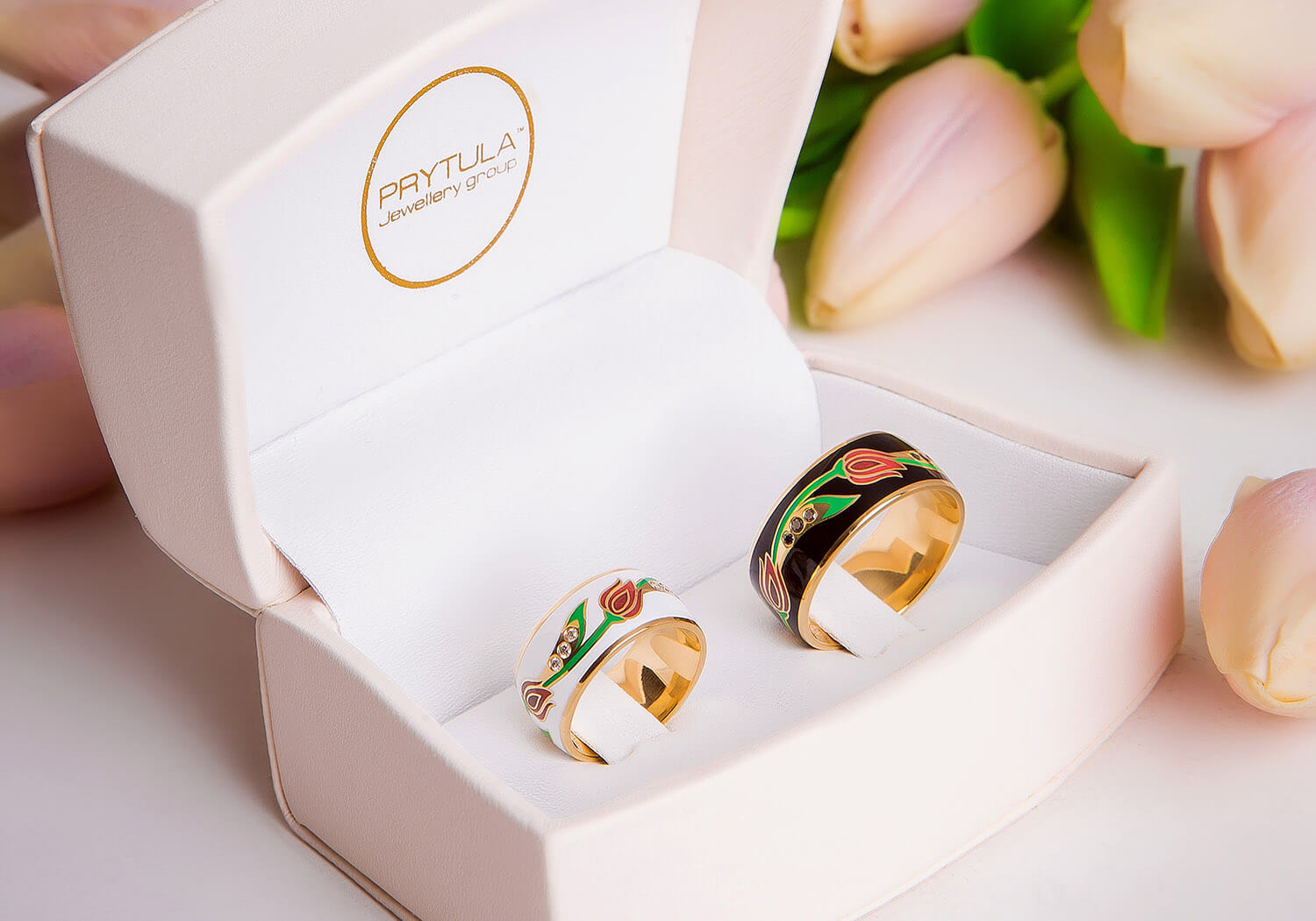 ABOUT US:
The Prytula Jewelery Group company releases its decorations in limited edition series, and regularly pleases lovers of the beautiful with new models. We have never sought to make more identical jewelery, preferring exclusive and targeted projects designed for a particular client.
A creative group of professionals is involved in creating wedding rings. We use only the best materials, natural gems of the first group, hot and photopolymer enamel.
In a short time, just 4 years on the market, the brand acquired its admirers and partners among the countries of the European Union, Asia, and also in the United Arab Emirates.
Cooperating with our company, you can offer your customers a true work of art of the highest quality. Such rings will not leave your customers indifferent.
Offering products, the company provides (if necessary) a demonstration stand with samples for free rent.
Partner support is systemic. We, as manufacturers, provide all the necessary information, advise, update printing (booklets, catalogs), announce the appearance of new collections, etc.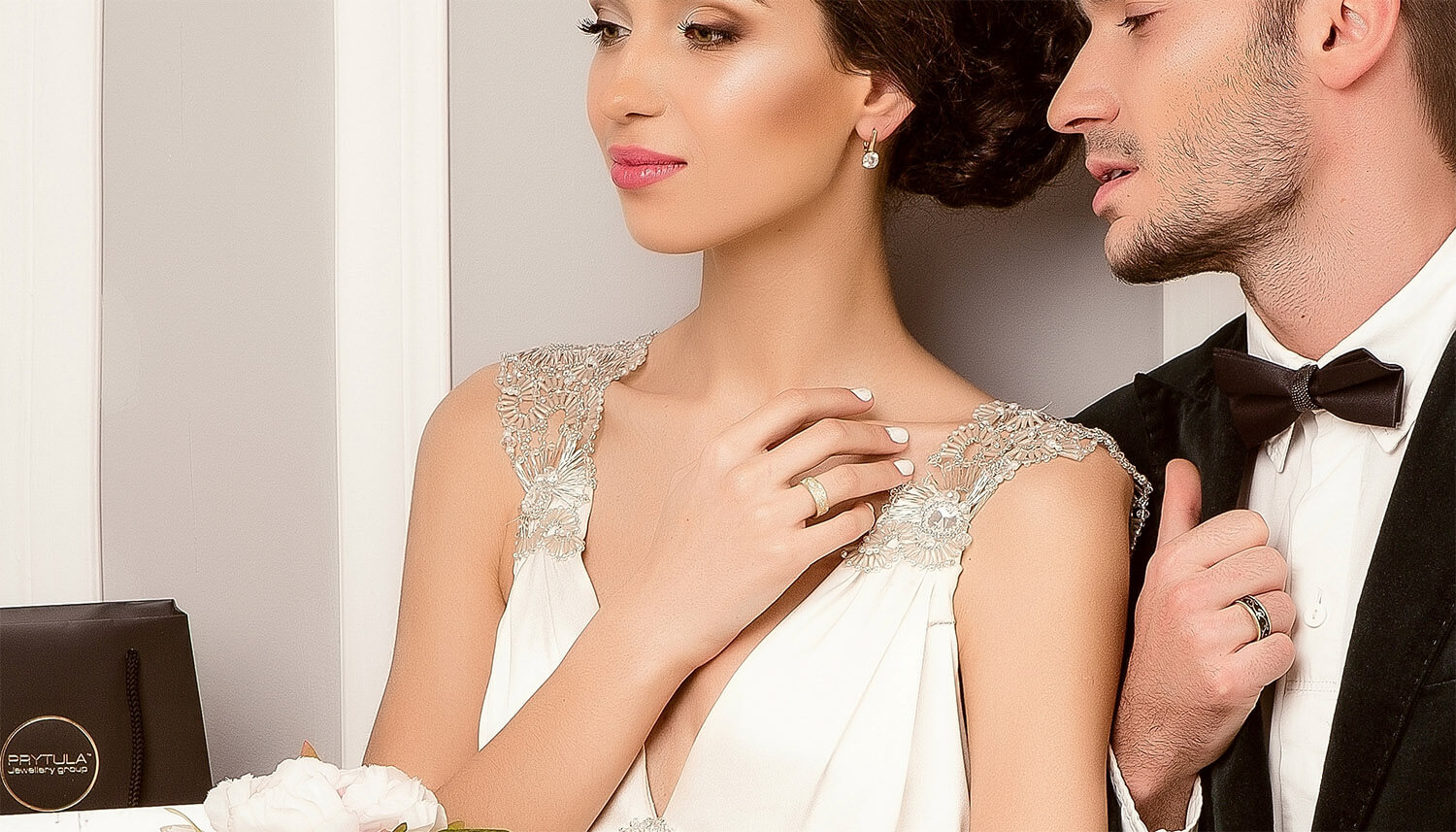 Cooperation with the «Prytula Jewellery Group»:
Constantly updated collections
Warranty and after-sales service
Unified pricing policy
Profitable offers for partners
Technical support salons
Services of specialists of the company: system administrator, technologist, designer and artist.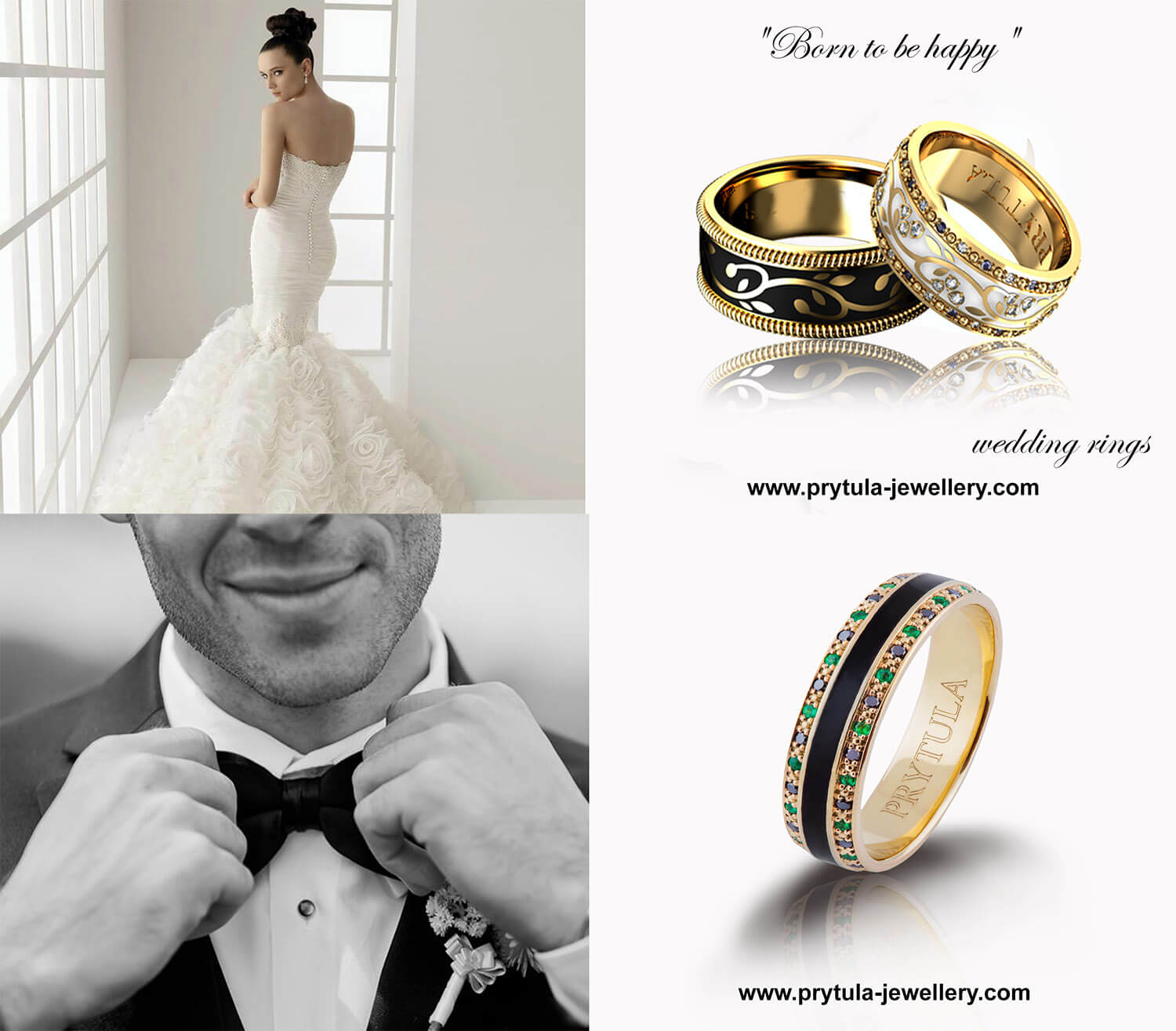 Only the best materials, combined with a creative approach.
Each piece of jewelry from "Prytula Jewelery Group" has its own history, character and charisma. Jewelry filled with inspiration delight women, and admire men.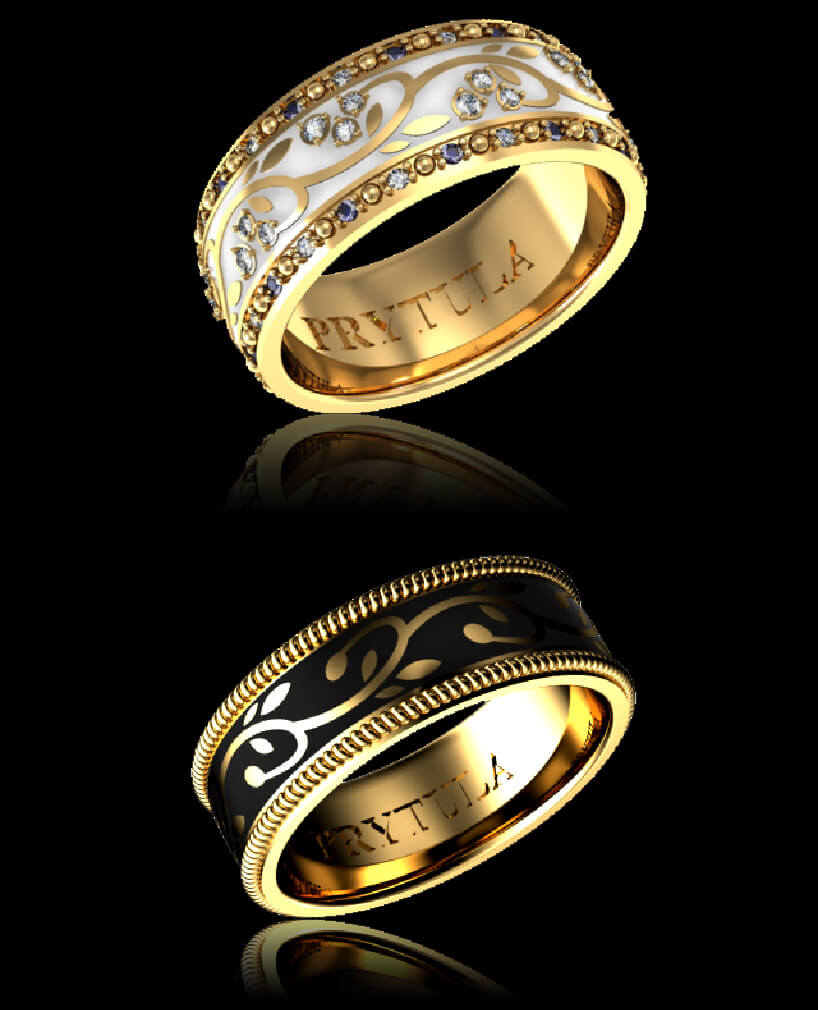 Women's wedding ring "Born for Happiness"
Item Number: WR0077.
Materials:
Gold of millesimal fineness 750 or 585 (7 g),
diamonds (54 pieces),
sapphires (24 pieces),
white enamel.
Men's wedding ring "Born for Happiness"
Item Number: WR0078.
Materials:
Gold of millesimal fineness 750 or 585 (9 g),
black enamel.
Oleksandr Prytula
Director «Prytula Jewellery Group» Company
7 Stanislavsky Passage,
Vinnytsia, Ukraine
e-mail: [email protected]
Tel.:+38 093 777 77 83 (viber, whatsApp)