Partnership
«Prytula Jewellery Group» is a Ukrainian company that develops and manufactures jewellery. Despite the relatively young age, items, created by the masters of the company, have already found their clients among connoisseurs of fine jewellery worldwide.
Our workshops are located in central Ukraine, in the city of Vinnitsa, known for its school of masters of jewellery art. We have a closed-cycle production, starting from the development of new models by our artists and 3D designers to hallmarking of the ready jewellery in accordance with the current laws.
«Prytula Jewellery Group» produces its decorations in limited quantities. We delight our customers with new models regularly. We have never sought to make a large number of identical jewellery items, preferring exclusive customized projects.
The main positions in our range are wedding rings. We are pleased to introduce our catalog of wedding rings for every taste. These copyright wedding rings will satisfy any customer.
A creative team of professionals is involved in the creation of wedding rings. We use only the best materials, natural gems of the first group and jewellery enamel.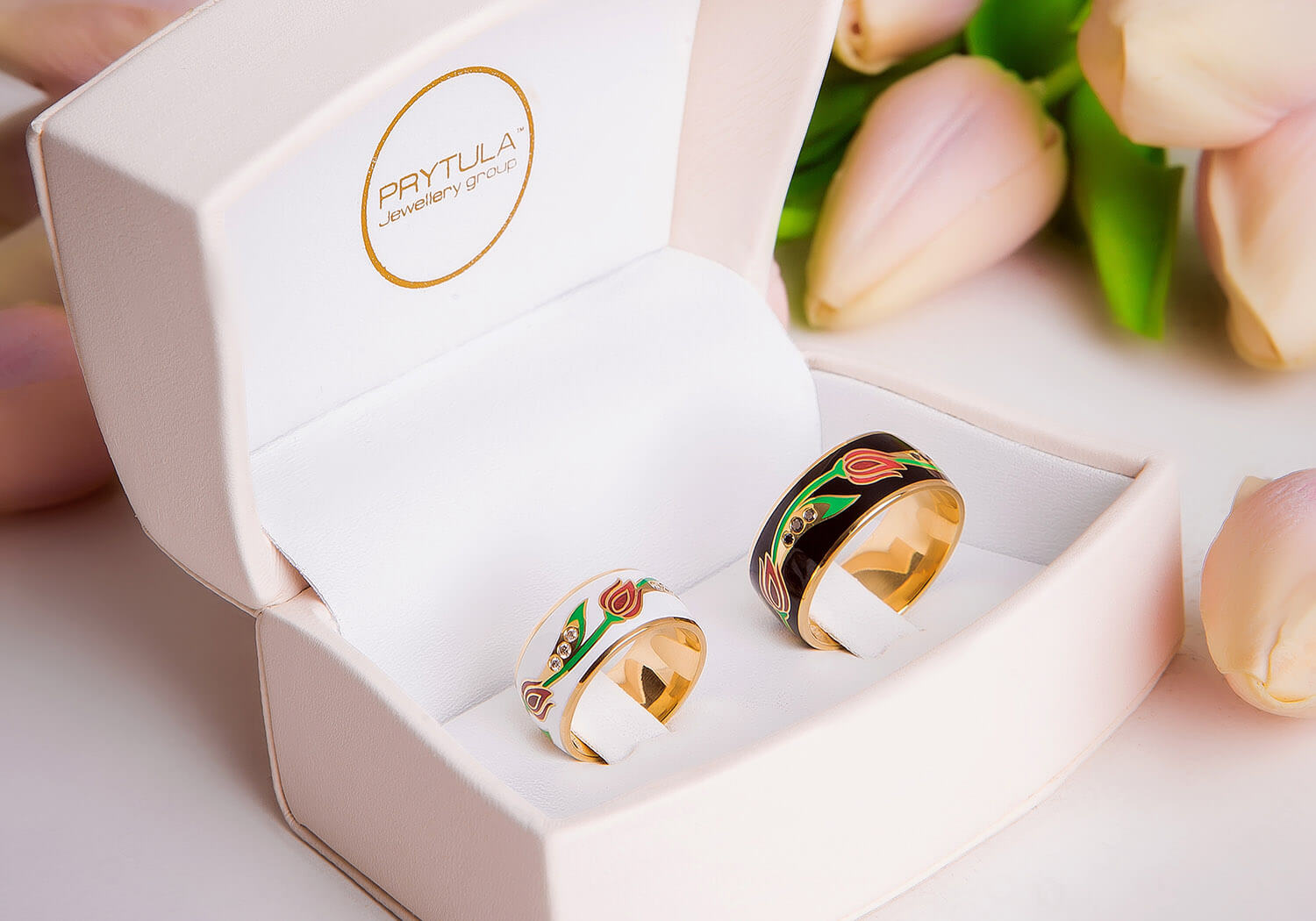 Cooperating with our company, you can offer your customers a real piece of jewellery art of the highest quality.
Partner's support
We have a clear policy of retail and wholesale prices. The retail pricing policy is identical throughout Ukraine and other countries.
We offer favorable terms of purchasing our jewellery according to the following system (wholesale 75% - sales - 25%).
«Prytula Jewellery Group» offers demonstration samples at the conditions of free rent for a VIP-partner. These samples are made of silver with enamel and imitation gems. They are similar to the originals and are used for demonstration as "mock-ups not for sale."
We have a dealer center, which:
will admit the client's application;
will advise about a particular model;
will help to calculate the cost of jewellery for the client;
will tell the production time;
will provide exhaustive technical information about the inserts and the metal of the jewellery.
Our partner's support is systemic. We, as a manufacturer, provide our partner with all necessary information, consult, update print materials (brochures, catalogues), announce about our new collections, etc.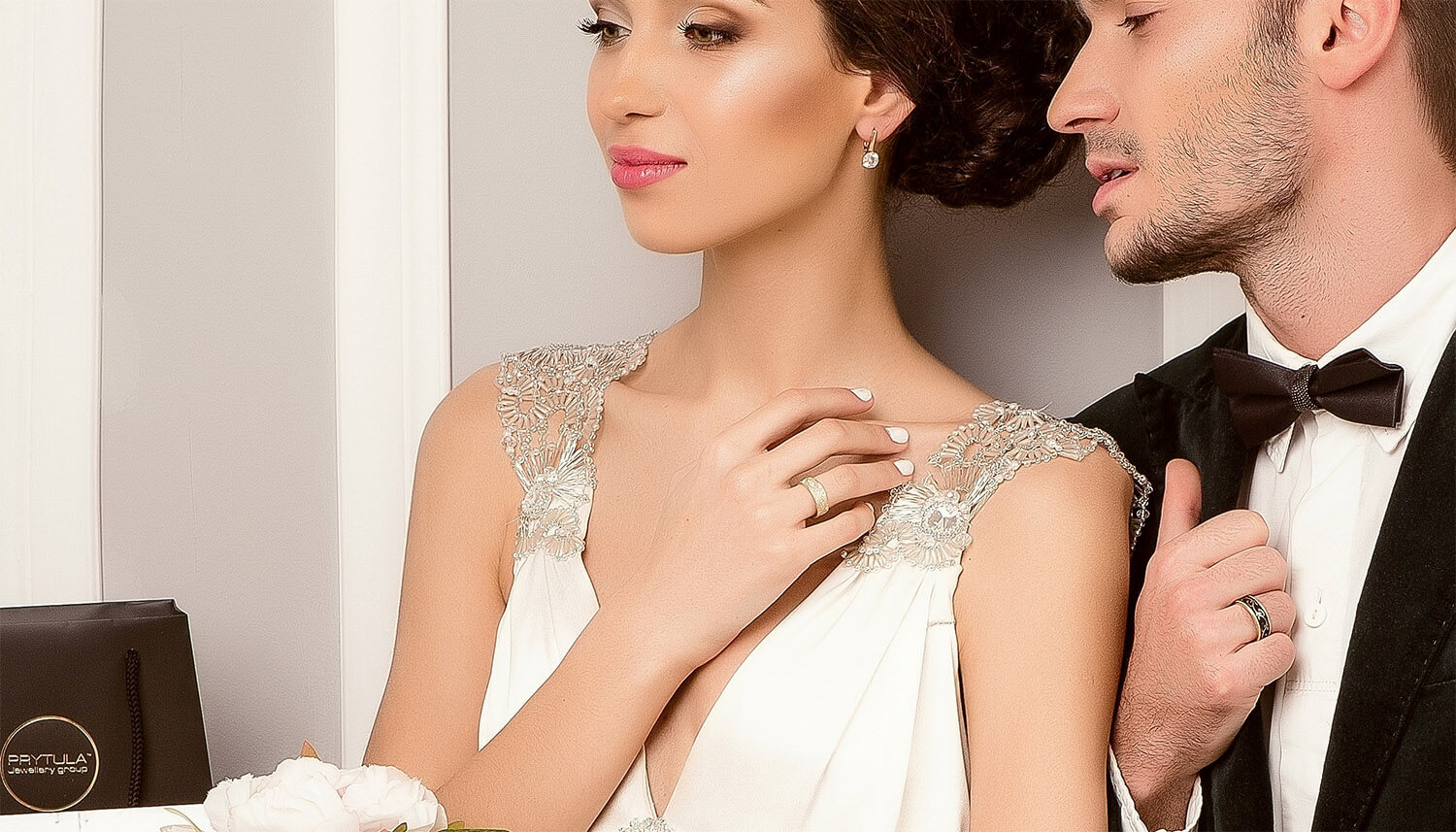 The benefits of cooperation with «Prytula Jewellery Group»:
Unique style of enamel jewellery, which has almost no competitors on the market.
Focus on the of wedding rings segment.
5 years warranty and post-warranty service.
Repair and service of our products.
Ability to create exclusive jewellery according to customer's requirements.
Ability to develop a range of products according to partner's requirements, based on the specifics of the region, where the boutique is situated.
Offers for the customer in the form of kits for wedding rings. This kit includes engagement rings, earrings and pendants.
Constantly updating collections and the range of jewellery of different trends.
Identical pricing policy in Ukraine and abroad.
Promotional offers for partners – good wholesale discounts comparing to the recommended retail prices. Guaranteed high earnings.
Technical support of salons in case of the following development of our partnership (signboards, display cases, etc.)
Experts service: the system administrator, technologist, 3D designer and gemologist.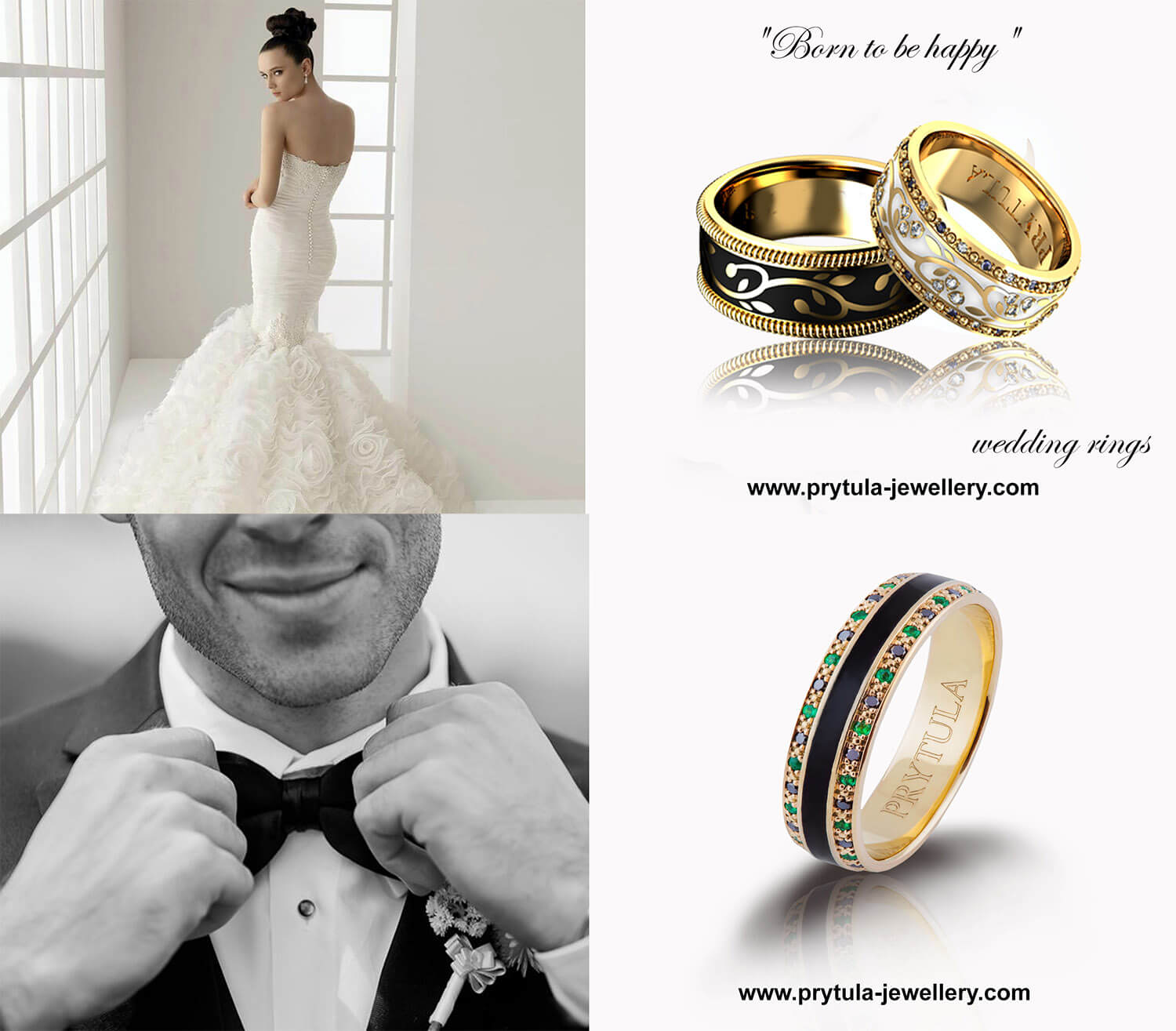 Each product of «Prytula Jewellery Group» has its own history, character and charisma.
Jewellery, filled with inspiration, make women delighted and men - rapturous.
You can see these and many other original handmade wedding rings by "Prytula Jewellery Group" on our website in the section of engagement rings.
Tel.: +38 068 7777 837 (viber, whatsapp)